Discovering the world of ship design
Yang Ji's interest in vessel design was sparked by writing about historical naval ships for online games.
"It's the reason why I went into naval architecture in the first place. I wanted to know more – I was not satisfied with just having surface-level knowledge of ships."
This week he graduates with a Diploma of Technology in Naval Architecture and has plans to continue his education in September.
The three-year program offered by the School of Maritime Studies focuses on designing large ships, small craft and floating structures.
Discovering ship design
Originally from Toronto, Mr. Ji has a Bachelor of Science in psychology from the University of Toronto and he completed a one-year Bachelor in Education from the Ontario Institute for Studies in Education in 2014.
His plan was to become a teacher, but decided classroom teaching wasn't for him. The following year he started creating naval history content on YouTube for people playing World of Warships. That work continued for the next five years.
"During that time I really dug into the history of Second World War era warships and their design."
He decided to learn more about ship design than the history books provided and discovered MI's naval architecture program.
"Overall, it was a very good experience and you do learn to work hard in this program."
He credits his good experiences to the instructors.
"The naval architecture program been more enjoyable because of the instructors – the fact that they are open, communicative, patient and willing to chat about stuff. I think they really make the program."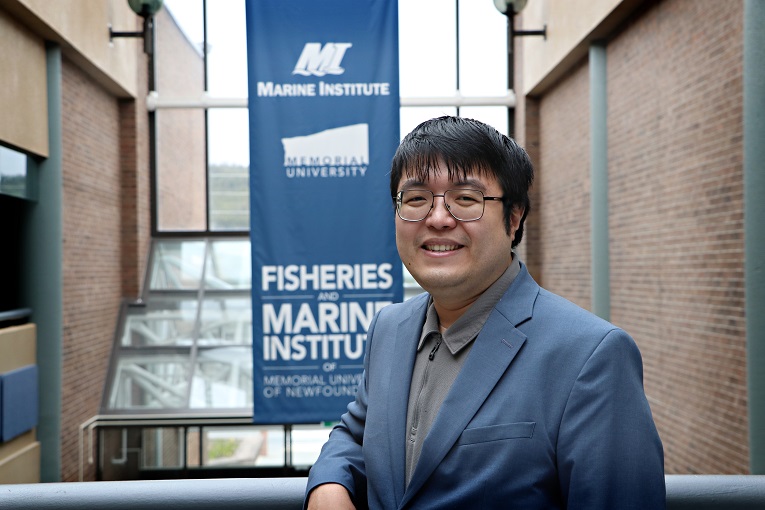 Vessel design project
The final year of the program is spent designing a vessel and each student makes a presentation showcasing their design to instructors, students and members of industry.
Mr. Ji chose to design a 200-passenger luxury cruise ship for Arctic and Antarctic waters. He developed 3D models of his ship's design and structures, and also provided the rationale for decisions about the shape of the hull and engine type.
Why a cruise ship for Polar Regions?
"It was about doing a project that was interesting to me and pushed some boundaries a little bit.
"There is a lot of demand for ultra-luxury type vessels. I would like to work on something like this in the future, so the project provided me with a background in it. I also wanted to design a vessel that had some ice-related features."
During his time at MI, he received several awards and scholarships, including the Daley Scholarship awarded to a third-year naval architecture student and the Melvin Freid Marine Safety Award for demonstrating initiative in marine safety or to assist in research for a marine safety project.
He was also awarded the Chester and Maude Keeping Memorial Scholarship and the Marine Safety Scholarship.
Masters in September
In September, he begins a Master of Science in Maritime Studies (Safety: The Human Element).
Research on safety and emergency features for his cruise ship project led him to consider the master's program.
"As I was going through regulations, a report about emergency evacuations of ships caught my attention. I found out there's a whole field dealing with research on human factors and how people behave during emergencies. So I started looking things up and discovered there are people at MI to talk to about this."
He spoke to researchers in the School of Maritime Studies about their work.
"My thesis is going to be search and rescue modelling for Canada's search and rescue system, specifically the coast guard and naval assets. I'll have to figure out the details in a few months."