Designing his future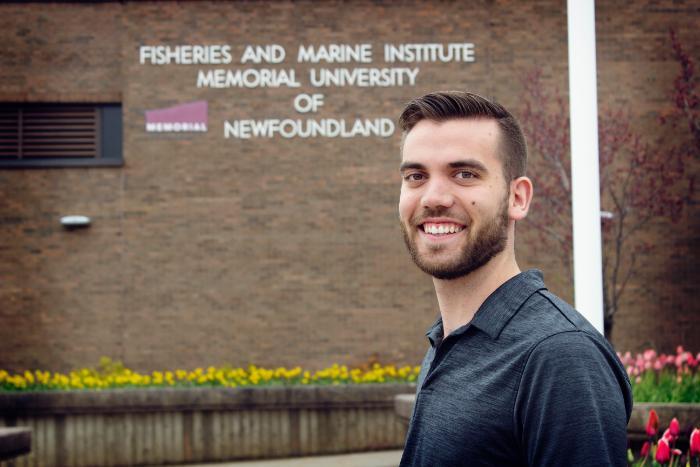 Ryan Peach has goals aplenty for life after graduation from the Marine Institute's naval architecture program.
One goal is continuing his studies part-time and he's already registered for MI's Bachelor of Maritime Studies program.
He'll also spend a second summer working with the federal government's public works office in St. John's, before bridging to a full-time job working on vessel contracts, including the refit of Canada's aging Coast Guard fleet.
Like many in his class, the job may take him away from his hometown of Foxtrap.
"Our class got especially close in this final year. Now, we have to say to goodbye to each other and it's nothing you're really prepared for," he said.
"I'm also super-excited to be going with the federal government. There's so much opportunity to move around."
Bridging the gap
Mr. Peach spent a year at Memorial University before starting the naval architecture program in 2015.
A neighbor, who is a naval architect, told him of the career possibilities the field offers.
"I'm very much a people person. I like dealing with people, not just locally, but nationally and globally. That's what brought me into naval architecture.
"A lot of ocean-going issues are being researched worldwide, and there are different areas of specialty and ways of making connections with people all over the world, which is something that I'm interested in."
Eventually, he'd like to be the "middle person" who can bridge the gap among different groups, solve problems and collaborate on common goals.
He figures his new job in contract management will provide experience in bringing different sides together – in this case, the government, shipyards and contractors.
"You have to be a middle person to understand the contract and the work that's being done and holding both sides accountable while protecting the taxpayers' dollars."
Building relationships
He's been a busy volunteer and leader, both inside and outside MI.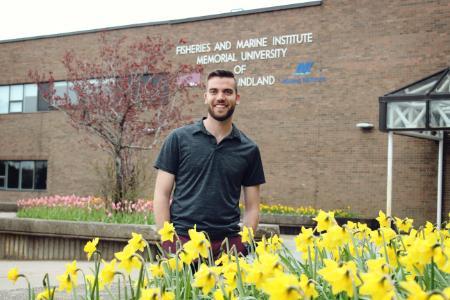 This year and last year, he received the Fry Family Foundation Leadership Award. And he was one of six students profiled throughout their final year in a series of web videos, The Next Class.
He is a Big Brother and has fundraised for Big Brothers Big Sisters and the Janeway Telethon. He's also a coordinator with the CBS Minor Softball Association, a member of the CBS youth advisory council, and an advanced medical first responder with St. John Ambulance, though he took his final year off as school became busier.
He also served as vice-president external of the MI students union during his second year, and was involved in campus events, including orientation.
After the death of a fellow student, he built closer relationships with people on campus and became someone many peers reached out to, particularly international students adjusting to life away from home.
"You learn so much from building relationships with people.
"After that first year, the big thing in which I and a couple of other students focused on was promoting better mental health services, and we really worked with faculty and staff here to get part-time counsellors here at the school."
Sense of community
Environmental conservation and sustainability also factor into his future goals.
"I want to move into an area where I'm dealing with people more and collaborating on ideas to better our coastlines and have more sustainable shipping operations while being environmentally aware."
One option he's considering is MI's Master of Marine Studies (Marine Spatial Planning and Management).
It's a field that brings together many different ocean users – fisheries, shipping, energy, conservation, tourism, recreation or other sectors – to protect the marine environment and to share marine resources and space in a sustainable way.
Wherever his career and education take him, he's clear on his ultimate goal.
"I've learned how important it is to have a sense of community. When times get tough, whether it's dealing with a tragedy or something that a person is dealing with themselves, having a sense of community makes it so much easier to help each other … so much easier to learn and grow.
"For me, moving forward, I plan to bring a sense of community to wherever I go."