MI grad Capt. Kris Drodge steers a successful course in the NL offshore
Marine Institute alumnus Capt. Kris Drodge, who is a master mariner and the offshore installation manager of the drill rig Transocean Barents, received Noia's 2019 Rising Star Award for outstanding achievement on Feb. 26.
The award is presented to a member of the oil and gas industry demonstrating significant achievement by age 40 or younger.
Capt. Drodge has been an offshore installation manager (OIM) of three Transocean Ltd. drilling installations operating in the Newfoundland and Labrador oil patch – starting with his first rig in 2012 when he became one of the youngest OIMs in Canada at age 33.
At the time, the GSF Grand Banks was drilling wells for Husky Energy's White Rose oilfield. Capt. Drodge went on to become OIM of the Henry Goodrich, which currently operates in the White Rose field, and now oversees the Transocean Barents in the Terra Nova oilfield.
As the senior person on an oil and gas platform, the OIM manages all offshore activities; ensures production rules and regulations are followed; is responsible for the work, safety, training, health and well-being of all platform personnel; and ensures the maintenance and repair of equipment.
These days, Capt. Drodge is busy integrating newly acquired rigs into Transocean's fleet following its purchase of rig contractor Ocean Rig last year.
MI graduate
The Torbay native graduated from MI's School of Maritime Studies in 2001 with a Diploma of Technology in Nautical Science and, in 2005, he followed it up with a Bachelor of Maritime Studies (Maritime Management).
As part of his diploma, he spent work terms with Canship Ugland, the company that operated shuttle tankers to and from the Hibernia oilfield.
"I loved the work terms on the Komitek and the Mattea."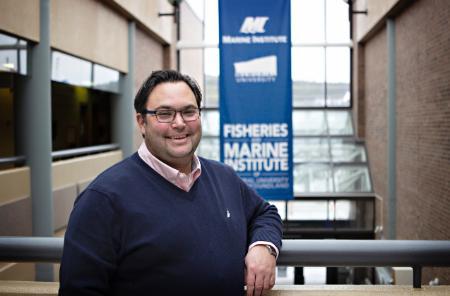 Following graduation, he worked on board container ships and product tankers and later spent a year with MI's student recruitment office.
"It was a fun job," he said of his student recruiting days. "It was probably the most rewarding, because for a time I was actually running into people that I'd given presentations to in high school and they'd tell me they went to the Marine Institute. I'm not saying I was the deciding factor, but it's nice to know you had some part in someone's career. I did enjoy it."
Offshore career
His offshore oil and gas career began in 2006 when he joined Transocean as a ballast control operator on the GSF Grand Banks.
"It was my first experience on a drilling unit offshore. That was the effective end of my merchant trade career and I moved into offshore oil and gas."
He worked his way through the drill rig ranks and spent a year working internationally in offshore Brazil and Angola before returning to the province.
"That was excellent international experience offered by the local team here at Transocean."
When the Henry Goodrich returned to the NL offshore last year, Capt. Drodge was part of the team that oversaw the regulatory approvals process with petroleum board and certifying authorities.
The rig, which had been a fixture in the province's offshore for 18 years, had spent a year cold-stacked in Scotland.
It was the start of his growing familiarity with the offshore regulatory regime.
Capt. Drodge provided input on drilling unit operations to the federal-provincial initiative to modernize offshore drilling regulations known as the Frontier and Offshore Regulatory Renewal Initiative.
He has also been involved in the training qualifications committee with the Canadian Association of Petroleum Producers (CAPP).
"I do like to educate myself on regulations. That's why I was involved with the training and qualifications committee with CAPP – that's where we determine what training qualifications are required to work offshore. It's constantly evolving based on new technology, new positions new rigs, new standards."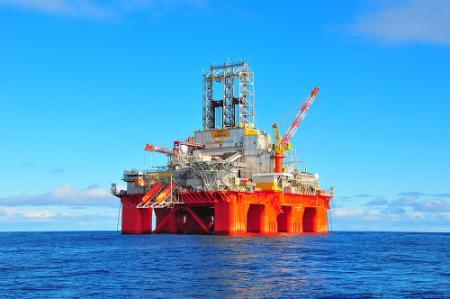 Navigating regulations
His next assignment as OIM of the Transocean Barents provided more opportunities to expand his knowledge of offshore rules and regulations.
The harsh-environment, ultra-deepwater rig arrived from Norway to drill wells for Suncor Energy.
"I was assigned to it as part of the rig intake team and that was much more difficult because that rig had never been in Canada before and that was a fairly state-of-the-art rig.
"It was built in 2009 and there were a lot of unique characteristics about the rig and the way it was designed, so there was a lot of communication with the regulatory board, consultation and education on both sides. A good relationship was built there and they accepted the rig in less than 10 months, which was a first for here.
"For the team, I think bringing the Barents into Canada over was a great success, especially during the downturn in the industry. I played just a little role in that."