Living her passion for the oceans and marine life
Jennifer Whittle has been preparing for a marine career as long as she can remember.
It started with childhood boating trips with her aunt and uncle who once ran their own fishing enterprise and continued with marine educational opportunities on Canada's east and west coasts.
"I spent a fair amount of time out in the boat with my aunt and uncle growing up. They'd pull up lobster pots and I'd see lots of sea stars and I always wanted to learn more about the different types of marine species," said Ms. Whittle who grew up in Conception Bay South.
"I always knew I had a passion for learning about marine species. All of these experiences added to my love for our oceans."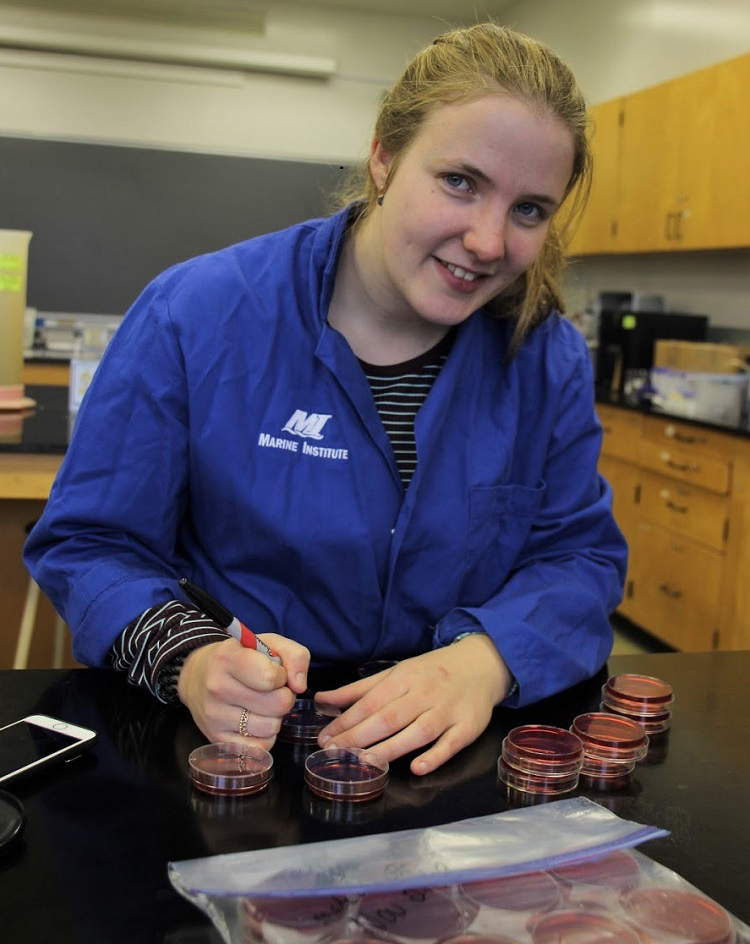 This month, she graduates from the Marine Institute (MI) with a Diploma in Marine Environmental Technology, a three-year program focusing on the protection and management of marine environments, rivers, lakes and coastal areas. It's offered by the School of Fisheries.
She plans to continue her MI education with a Bachelor of Maritime Studies in Safety Management – a new online program on managing safety, health, environment, security and quality issues in the global maritime industry.
Marine opportunities
As a member of the Girl Guides of Canada, she was selected for a trip to northern Vancouver Island, B.C., that included living on a sailboat and discovering marine species she hadn't seen before, such as sea lemon and jellyfish not found in Newfoundland and Labrador.
"I was fascinated and I wanted to be the marine interpreter showing kids all the cool features about the ocean."
She got her chance to do just that during her MI education. She spent two summers working with Parks Canada – providing touch tank tours at the Terra Nova National Park visitor centre in 2018 and completing a work term as a resource conservation technician student the following summer.
This year, she was one of two MI coordinators with Let's Talk Science, an outreach program that provides science, technology, engineering and mathematics learning experiences to youth.
Ms. Whittle and her fellow coordinator developed a variety of marine-themed activities, such as a model showing the topography of the seafloor to demonstrate how ocean mapping assists mariners with navigation.
"We presented it to a few different schools and the students really enjoyed it."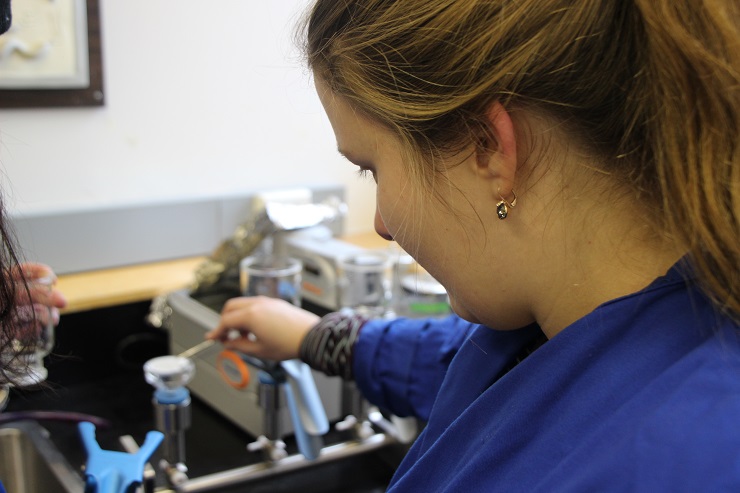 National park experiences
During her work term at Terra Nova, she collected ecosystem data in balsam fir stands, wetlands, and freshwater and inter-tidal communities. One of her most memorable experiences was conducting Tern surveys on the breeding colonies surrounding the park. She also surveyed for the invasive green crab.
"We laid traps along the coastline around Terra Nova to see if there were green crab in the area and thankfully there weren't any."
She also had an opportunity to install a counting fence to monitor Atlantic salmon populations and collect data in Northwest River. She did similar field work during one of her program's two technical sessions designed to provide students with practical skills training.
She expected to be back at Terra Nova this summer, but the COVID-19 pandemic delayed park openings. Instead, she landed a temporary filing clerk position with Service Canada.
"It isn't in my field of study, but I was very fortunate and pretty happy to have it."
She expects to be back at the park in July.
Words of advice
Her original career plan was to become a fishery officer until she discovered other possibilities.
"That was my main goal and it's still something that I would love to do. At Marine, I learned there are so many more opportunities ... there's a wide variety of marine field work opportunities, going offshore as an ice or marine mammal observer or even conducting environmental research."
Her time at MI also provided a lesson on the importance of selecting a good technical project as part of her program. Her advice? Choose a project that provides good learning experiences that will be of benefit in future.
She opted for a water quality project designed to check for the presence of fecal coliforms and caffeine in the water supply of an Avalon Peninsula community. It required plenty of field work, collecting samples and learning to use a software programs for data analysis.
"I didn't appreciate the significance when I was picking my topic, but now when I'm applying for jobs and doing interviews I frequently reference the work I did for my technical project. It was a very big learning experience for me."