When opportunity knocks, answer the door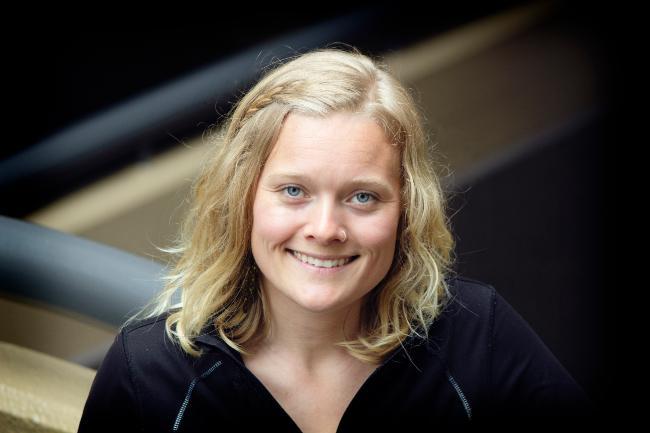 Ashley Davies-Marsh discovered the career for her during a work term she almost passed on in the final weeks of her three-year diploma.
This month, she receives a Diploma in Marine Environmental Technology from the Marine Institute (MI) and is the student speaker for graduation ceremonies.
While she plans to continue her education in September with a Bachelor of Technology, she's also applying for jobs. And the results of that search will determine whether she pursues her degree full-time or part-time.
"My goal is to be an aquatic technician.
"I'd like to be more on the biological side of things, assessing fish stocks, out on the river and being hands-on. That's right up my alley."
She didn't know that until she spent four weeks at a salmon smolt counting fence near Colinet during a work-term with Fisheries and Oceans Canada.
Scholarship opportunities
Experiences like this have driven home the message about being open to new opportunities.
"Definitely take every opportunity presented to you because you never know where it will lead you – that has been a big one for me.
"I had a lot of opportunities presented to me and if I hadn't said yes I think I might be standing in some different shoes."
When she was encouraged to apply for scholarships, she "hemmed and hawed" before finally sending in the applications.
In March, she received the Vice-President's Fry Family Foundation Excellence in Leadership Award and the Friends of India Scholarship.
"It was fantastic."
Work-term opportunity
This summer, she's working with the entomology team at the St. John's Research and Development Centre on projects focused on bumblebees and the diamondback moth.
It's a job she almost started four weeks early.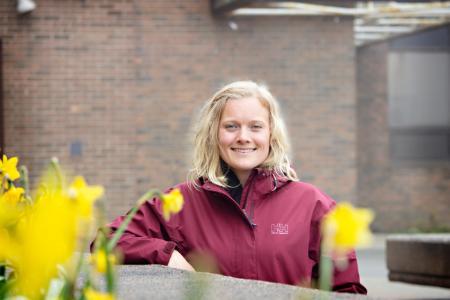 When a second work-term opportunity with Fisheries and Oceans came along in late April, this time with its salmonid division, she could have skipped it.
"I didn't actually have to take that work term. But I figured, you know what, this opportunity has been presented to me so I'll give it a try – and I loved it.
"I found out what I want to do with my life."
Eastward bound
Her road to aquatics started in 2012, when left B.C.'s Okanagan for Nova Scotia where she volunteered for six months as part of the Katimavik program.
Her next stop was Newfoundland and Labrador.‌
"I came here just to see the island, see what it was all about – and here I am six years later."
She decided university wasn't for her, so when friends recommended MI she researched the programs and enrolled in the marine environmental technology program.
"It was one of the best decisions ever made.
"The Marine Institute is fabulous in that they've exposed me to these avenues that I can take through my work-terms and the technical sessions. You get to find out what you can do with this education."
Life at MI
In 2017, she received the Students on Ice scholarship and took a 16-day ocean voyage exploring the Canadian High Arctic and the west coast of Greenland with more than 120 high school and university students and more than 80 polar experts from all over the world.
The expedition is designed to give students insight into climate change, Indigenous traditional knowledge and scientific research on Arctic issues.
"It was a phenomenal experience."
She also co-founded the Student Environmental Society with MI engineering student Simon Hofman, and was a member of MI's Sustainability Committee, which coordinates environmental stewardship initiatives.
Her volunteer activities include East Coast Trail Association hiking guide, World Oceans Day events at MI and Middle Cove beach, and the Salmonid Association of Eastern Newfoundland.
And as the student speaker during MI's graduation ceremony, she'll have an opportunity to give her audience something to think about.
"I'm conscious of how fortunate we are to have access to education, and there are so many people around the world who don't have that access."