MI's first graduate of the Bachelor of Maritime Studies in Safety Management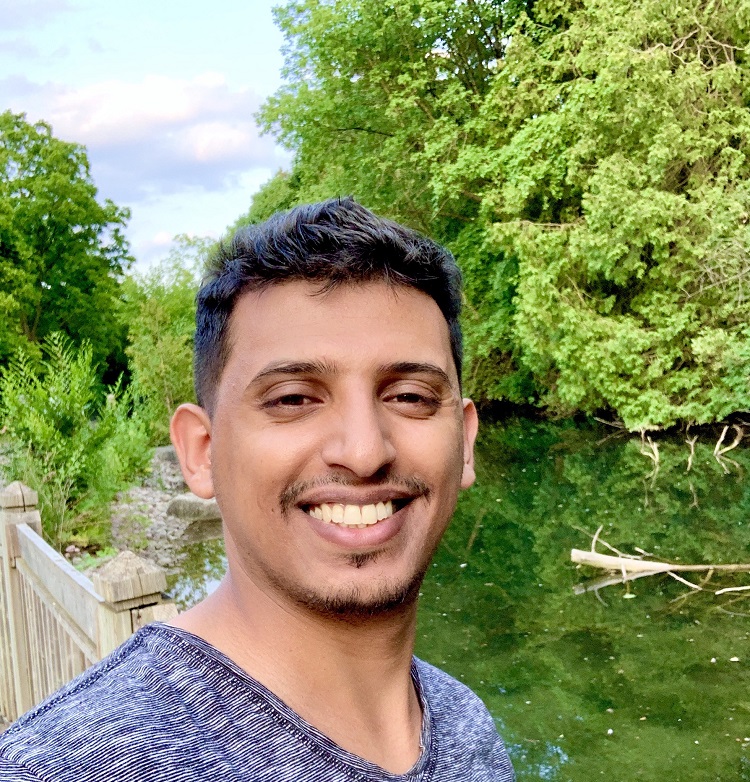 A passion for the ocean led Fadal Al-Ajdaa to a maritime career and to further his education in pursuit of marine safety and environmental protection.
In August, he was the first student to complete the Marine Institute's new Bachelor of Maritime Studies in Safety Management. He officially receives his degree this month.
"My experience at MI was one of a kind," he said. "It was my first online program, and I was very impressed by the quality of the course material and the instructors' way of teaching. All in all, it was a good experience.
"What I liked most about the program was the faculty members. I found them very helpful and supportive, and I could email them anytime with my questions or concerns."
The School of Maritime Studies program focuses on developing essential skills to lead and contribute to the evolution of a safety culture for a variety of organizations, including shipping companies, that operate in the maritime sector worldwide.
Pursuing education
Mr. Al-Ajdaa, who came to St. John's from Toronto, also has a diploma of technology in marine engineering. He spent a few years at sea as a marine engineer on board container vessels and tankers transporting liquefied natural gas, oil and chemicals.
Seeing the detrimental effects of safety incidents on seafarers' lives and the environment convinced him the time was right to return to school.
"I have a keen interest in safety and marine environmental protection. This was also behind my decision to go back to school and pursue a program focusing on safety and marine issues management."
This fall, he continues his education remotely from St. John's with a master's of marine management at Dalhousie University.
Database project
While pursuing his bachelor's degree, he also worked part-time at the MI campus on a project to develop a comprehensive database cataloguing marine incidents.
He worked closely with Philip Bulman, academic director of the master of maritime management program.
"Mr. Bulman was my instructor and mentor. He provided me with tremendous support and encouragement. This experience at MI equipped me with a variety of skills, such as conducting research, analysing data and utilizing database building tools."
Mr. Al-Ajdaa researched publicly available data on marine accidents and investigations into the causes of those incidents, including reports by the Transportation Safety Board of Canada.
"Researching those accident reports gave me unparalleled insights into the safety issues and the direct and indirect causes of these accidents.
"I also learned more about the role of human factors in incidents onboard smaller ships, such as fishing vessels here in Canada and around the world. I'll be able to use this knowledge in my master's degree and going forward in my career."
MI connection
He also expects to continue his connection with MI in future.
"My relationship with MI is not ending here by finishing my Bachelor of Maritime Studies. In the future, I might pursue a PhD or other professional courses.
"This is the place where I really found what I wanted to learn, and I worked with and learned from faculty members who have the knowledge and extensive experience in the marine sector. Learning from people who have done the job is, in my opinion, what makes MI different from other institutions."