MI graduate charting a career in ocean mapping.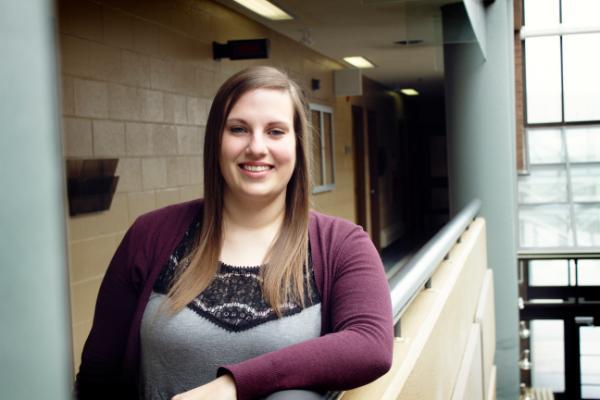 Danielle Roche is charting a career in hydrography.
This spring, the Mount Pearl native graduates from the Marine Institute with a joint Diploma of Ocean Mapping and Bachelor of Technology that will take her to the undersea world of seafloor mapping.
She's now working as a multidisciplinary hydrographer with the Canadian Hydrographic Service (CHS) in St. John's.
It will be her second stint with CHS. Last summer, she had a summer job with the hydrographic service in Ottawa where she worked in the production department verifying information on nautical charts and plotting notices to mariners on charts.
"I liked it. It was pretty repetitive sometimes, but I enjoyed working there and working with nautical charts."
Ms. Roche is interested in continuing her education in future and will keep an eye on a new master's degree in ocean mapping planned for 2019.
"I might wait a few years and work, but I'm definitely interested – eventually."
Hands-on experience
In 2014, Ms. Roche received a Bachelor of Science majoring in geography at Memorial. A friend in the MI's remotely operated vehicle program told her about the ocean mapping program, so she looked into it and decided it was the next step for her.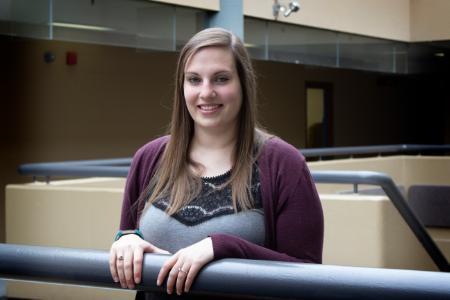 She found the hands-on experience of technical sessions provided valuable training outside the classroom, and completed three technical sessions for her oceans mapping diploma – going out on vessels, collecting data and processing it.
"There were more hands-on opportunities here. It was easier to understand what you were learning. You'd learn about it and then in the spring you'd actually go out and see it working.
"There was a lot of overlap with my science degree, but it was more applied here."‌
Transatlantic survey
Two years ago, she was selected to participate in a two-week transatlantic seabed mapping survey from Dartmouth, N.S., to Tromsø, Norway, aboard the Canadian Coast Guard vessel Louis S. St-Laurent.
The only Canadian student onboard the vessel, Ms. Roche spent two weeks in the summer of 2016 with a multinational team of ocean exploration experts using deep-water multi-beam technology to survey the seabed and study the physical characteristics of the sea floor.
"It was a really good experience – it was probably my favourite thing."
She collected data, processed it and also deployed sound velocity probes that recorded water column to be applied to the multi-beam system.
It was the fifth trans-Atlantic seabed mapping survey by the Atlantic Ocean Research Alliance, consisting of the European Union, Canada and the U.S. The alliance seeks to better understand the North Atlantic Ocean, promote sustainable management of its resources and promote people's understanding of the Atlantic through ocean literacy.
Scholarship awards
In addition to the St. John's Rotary Scholarship for academic achievement that she received two years running, Ms. Roche also landed other scholarships.
In 2016, she received the CARIS scholarship for demonstrating proficiency in ocean mapping software that is used in MI programs. It was the same software she had used on the Louis S. St-Laurent during the Atlantic Ocean survey.
The following year, she won a GIS scholarship that is awarded annually by Esri Canada. For this, she created an interactive, easy-to-use web map application to view bathymetric data of Logy Bay seabed surfaces that was previously collected by CHS.