Do what you love, love what you do.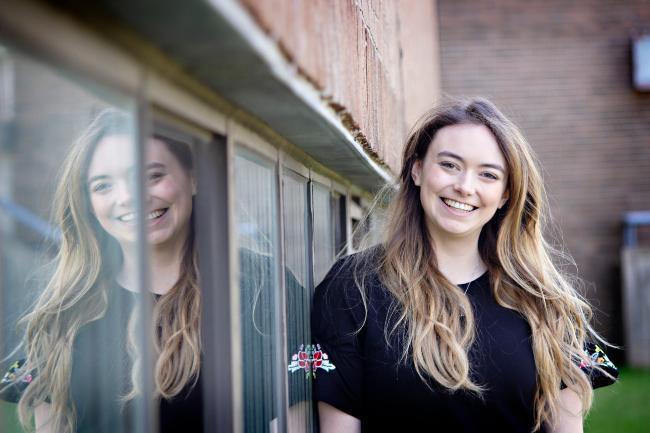 Catherine Ducey has taken the maxim, do what you love, to heart during her four years at the Marine Institute (MI).
It took a year in Memorial University's engineering program and a chance mentorship at her old high school to drive home this message.
This month, the Mount Pearl native graduates with a in remotely operated vehicles (ROVs) and a joint Diploma and Bachelor of Technology in underwater vehicles.
During her combined five years at MI and the university, she set a hectic pace as a varsity volleyball player with the Memorial Sea-Hawks, a high school volleyball coach, and an assistant coach with the Canada Games volleyball team.
"It's been whirlwind," she said. "It doesn't seem like five years whatsoever."
Turning point
Ms. Ducey enrolled at MI in the fall of 2014, following a year in the Memorial's engineering program.
She realized it wasn't the right fit for her while mentoring the robotics team at her old school, Mount Pearl Senior High, during the MATE ROV competition held annually at MI.
"I loved what I was doing again – I've always wanted to do something I loved.
"So, then I figured I'll find something that's the same as this and that brought me to Marine and the underwater vehicles program. That one actually stuck."
Renewable energy
For her bachelor's thesis paper, she examined the possibility of wave energy as a reliable energy source for ROVs when the tether connecting them to a ship's or rig's power supply is damaged or cut.
"At that point, divers need to go down to retrieve the ROV."
Instead, she theorized that wave energy would enable the robot to resurface without using divers.
"I'm hoping in the near future that I'm able to keep working with the idea and actually physically experiment with it."
Varsity player
As a varsity player, she juggled practices, games and travel with her courses, assignments and exams during a volleyball year that typically begins with pre-season games in September and regular season games until early March.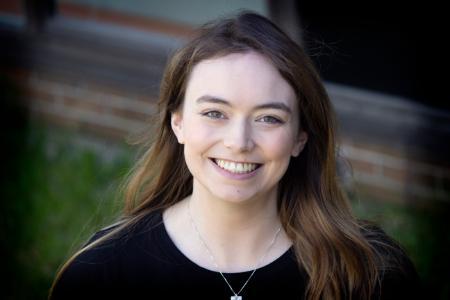 "I find I do better under pressure. Having minimal time to do things, I can get it done well in a very short amount of time."
She demonstrated this an Academic All-Canadian – maintaining an average of 80-per-cent or higher each year as a student athlete.
"I've gotten that for all four years that I've been at the Marine Institute."
She's also the recipient of the Fry Family Foundation Leadership Award this year and last year.
And she appeared in The Next Class, a series of web videos following six students through their final year.
Master plan
It may not be the final year for Ms. Ducey. She's applied to MI's Master of Marine Studies (Marine Spatial Planning and Management) program.
"I wanted to further my education, and with the whole environmental direction that I've migrated towards I figured that was a pretty good fit."
And since varsity players are ineligible to continue playing after five years, and she'll fill her free time with coaching duties – coaching a provincial team this summer and the girls' and boys' volleyball teams at Mount Pearl Senior High this fall.
Have fun
In her role as a coach, she usually advises players to have goals, be focused and not to take everything too seriously.
"Because that's when the fun is taken out things that you once loved doing. If you take it too seriously, that's when it starts becoming a chore. Just keep the fun in everything you do, in some way."
It served her well during her time at MI.
"There's obviously times it gets stressful and there's a lot going on and you don't know what to focus on and what to do next. But you just have to take it back a notch and be appreciative of what you're doing and see the good that's coming out of it – it's worth it."